The Pilot reported an astonishing video of a drugged up employee at Tara Plantation of Carthage.   An employee of the assisted living facility shared video of what appears to be an unconscious coworker on social media.  "The video was recorded about 5:20 a.m. on Monday, Feb. 12, by Stephanie Alston, a former nursing assistant at Tara Plantation of Carthage. In the nearly three-minute clip, a female employee who appears to be sleeping or heavily sedated is slumped over in a swivel chair with her head between her knees."
According to Alston, the video was sent to the Moore County Department of Social Services. Alston claims she and her coworker Rachel Hough, who is heard talking to Alston in the video, were fired the next morning for filming the incident. Tara Plantation is now the subject of a multiagency investigation involving DSS, the Carthage Police Department and the state Division of Health and Human Resources.
"We was wrongfully terminated from my job today because I wanted to protect the residents that were in danger," Alston wrote in video's description. "I'm leaking this to the world to show everyone what your family could be dealing with on a regular basis."  He went on to state "I don't feel bad about losing my job over this," Alston said. "God has bigger plans for me."
Hough said the employee in the video has a history of passing out on the job. Angel Dooley, the acting administrator of the facility, was made aware of previous incidents, Hough said, but "nothing was done."
"I just want justice for the residents that deserve better," Alston said in an interview with The Pilot. "It's not right for a family's loved ones to live in those conditions and pay $2,000 and $3,000 (per month)."
Alston also shared photographs of Tara Plantation that show wastebaskets overflowing with trash and disposable cups left sitting out with food still in them. One of the photographs shows a visibly soaked adult diaper lying on the floor.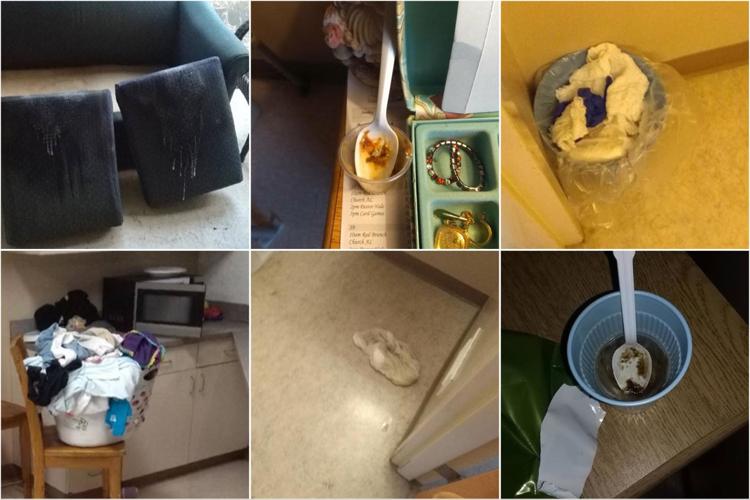 Tara Plantation is an 80-bed assisted living facility that cares for patients suffering from dementia and Alzheimer's disease.  The nursing home was roiled by a previous controversy when the facility's then-director and four other employees were charged with conspiring to sell medication that had been prescribed to residents.
Latest posts by Joe Pioletti
(see all)